LUCKY YOU!
20% OFF YOUR ORDER!
Enjoy this special offer to:
🙌Order the best armband for your needs and your phone
🌈Choose a fun color or the always-popular black
🧡Share with a friend
Exclusive offer ends 02/15/21 at 3:00am EST. Promotion cannot be combined with other offers.
*Free Shipping within U.S only on orders over $25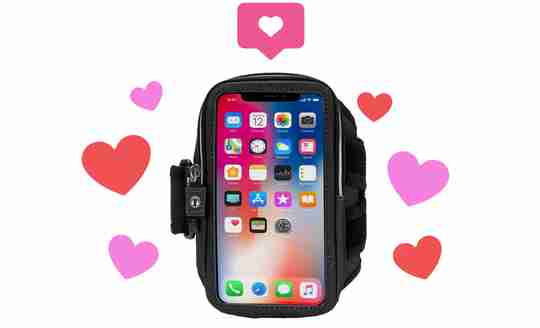 Mega i-40 
Fits large screen phones and cases up to 6.5" tall.
3 Interior storage compartments
Easy-access double zipper
Carry your essentials with confidence
💪
No-Slip Design
Strap lengths that fit your arm, wings to hold everything in place, and memory foam like your comfiest pillow all work together to make sure that your Armpocket stays put through your sweatiest workout.
🙌
Shock & Drop Proof
Our armbands exceed the rigorous criteria for protection against damage, life-cycle wear, ruggedness, and durability. Rock the toughest trail you can find.  We'll keep your phone protected along the way.
☔
Weather & Sweat Proof
Armpocket armbands achieved an exceptional  water-ingress rating of IPX-4: weather, sweat, mud, and splash-proof certification. Sweat, rain, snow, sleet, and sprinklers - Armpocket has you covered.